Join my VIP Readers List!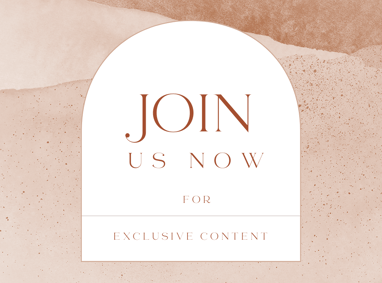 Get exclusive updates, deals, giveaways and freebies now.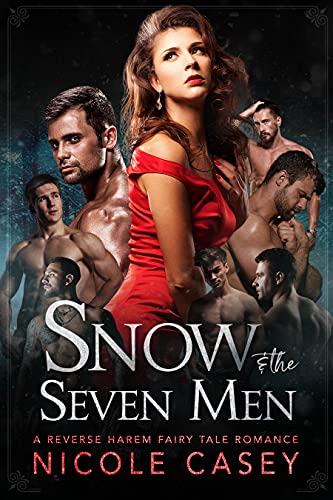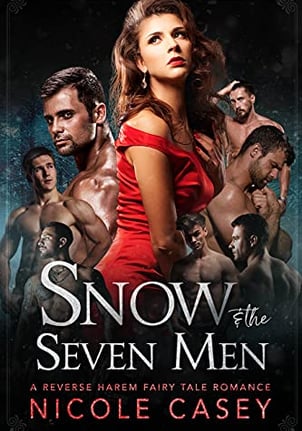 Snow and the Seven Men
I never expected to fall in love.
And with not just one man…
But SEVEN filthy rich and hunky…drillers. At least that's what they told me.
Sasha Snow
I was sent to Iceland on behalf of Mirror, Mirror Inc. as a scientist.
Unfortunately, my jealous and evil manager, Queenie was there with me, and she literally turned this magnificent journey into hell.
The only thing that made me feel better was Hunter Davis, my handsome co-worker, was gonna be there too.
But what I didn't know, was that on this isolated island, there lived seven even stronger and sexier men.
Dan, Graham, Harry, Seth, Bash, Stevie and Jim.
Rough, rugged, and wild, their bodies were to die for and they were all ready to share.
The question was: was I ready to handle seven giant…um, drills?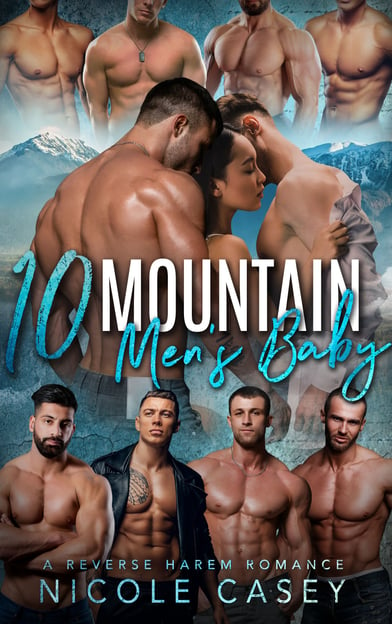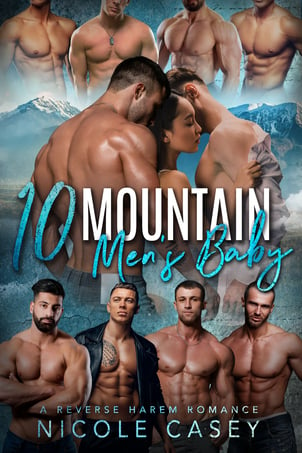 10 Mountain Men's Baby
I never thought I'd be raising a baby with ten burly mountain men.
A dentist by day, my true passion is hiking. Little did I know that my six-month Appalachian adventure would lead to me falling in love with ten hot as sin men.
My heart flutters when I meet Ryker Dennison.
Like me, he's been adopted. Unlike me, he's brave enough to search for his biological family who live in the Appalachian mountains.
Intelligent and kind, he draws me in immediately.
His dark complexion, intense gaze, and muscular body make it hard to focus on the hiking, and before long, we're making passionate love.
With a snowstorm brewing, Ryker and I hurry to find his family.
His strikingly handsome nine brothers welcome him with open arms.
As for me, the sexual chemistry I feel with the ten men is all-consuming.
I could watch their muscular bodies all day long. And soon, I want to do more than just watch.
This should be wrong, but it feels so right.
How I can desire ten men at once? It's absolutely crazy, but what's even crazier, is that the ten brothers tell me they would share everything.
All is going well until our reverse harem relationship is threatened.
Terrified, I make a decision that could cost me everything, especially when I discover that I'm with child.
Will I raise my baby alone or find a way to reconnect with my ten mountain men?
Love By Numbers Complete Boxset
Hot. Delicious. Irresistible. A 9-book reverse harem box set that will keep you up all night.
9 groups of Alpha males await, ready to bring you down to your knees.
Meet your suitors:
2 Domineering Billionaires
3 Possessive Bosses
4 Lonely Ranchers
5 Alpha Mafiosi
6 Hunky Single Dads
7 Hellish Groomsmen
8 Forbidden Brothers
9 Seductive Marines
10 Delicious Mountain Men
Over 1,865 pages of scorching, panty-melting pleasure. Pure naughty fun packaged in one mega reverse harem romance box set!
For inquiries:
contact.nicolecasey@gmail.com
COPYRIGHT © 2022 BY NICOLE CASEY. ALL RIGHTS RESERVED.